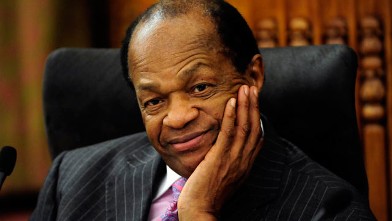 So last week I'm flying into DC "on the hush hush" for my Grandfather's 80th birthday surprise party. God bless my father's side of the family, but man they are not the best at planning. I pretty have to book my flight for the entire weekend as I didn't know the time of the party until a few weeks out. For all I know this is a whole weekend trip. So the festivities do not begin until 6:30PM on Saturday and I fly into DC on Friday at Noon. So I figure with all that down time I could probably catch up with some colleagues and do some pub crawling. Where better than in the DC area than the Northwest area. I find a hotel as close as I can to Churchkey and get things started.
Beer Log: July 13, 2012
State: hot as all get out, drinking at
Pizzeria Paradiso
I hit up my twitter account (@beerbrotha) to ask where I should go first. Paradiso is the big suggestion and I make my way to the area. I'm wearing my Dynamo gear to represent. I belly up to the bar and find myself in a somewhat crammed bar with elegant natural lighting restaurant behind me. The bartender is a cool guy and I ask what is the good local stuff. Turns out there are TWO new breweries since the last time I was beering in Washington DC, one is DC Brau and the other is the elusive Chocolate City Brewing.
DC Brau
The Public
Comes in a can and pouring into a pint glass. Amber color with a thin white head. Bigger than expected malt nose and citrus hops. Very tasty malt-hop combo. Something akin to caramel with a cut of lemon. Great all-the-time drinking beer. I'm not too terribly thrilled at the 6% ABV and I think they would get more traction at 5% or even 4.8%, but that's just me on my session beer kick. Give me four stars for what would likely be my go to beer.
So at this point my pizza with mussels show up and I'm doing pretty good now.
Hold up
Beer Log: Right now
State: Watching Storage Wars with the wife after work, kind of thirsty
South Austin Belgian Style Golden Ale
Pours actually a nice straw gold in my Stella Artois goblet. Huge white poofy head with a banana and apple nose. The nose also has some great sour jolly rancher in there as well. Beer has a very belgian golden taste. Lot's of white grape and banana, a good bitterness that does not leave one's mouth all icky (no homo). The white grape and peach flavor lasts pretty long on the tongue with a moderate residue feel. The beer is not very dry but has a great shock of flavor every time I take a sip. Give me low 4 stars.
Ok back to DC.
DC Brau The Citizen
Again in a can poured into a goblet this time. Light orange and great banana nose along with flavor. Extremely simple beer with light body and malt. Fresher and cleaner than Outkast. 4 Stars.
DC Brau/Epic Brewing Brainless Corruption
As I polished off the pizza, I had to participate in the JulyPA3 they were having. And sticking with #golocal, I took my last beer as a collaboration beer with DC Brau and Epic Brewing. Huge head on dirty straw color. The nose is very fruit, like pineapple with grapefruit hops. Taste is incredibly smooth. They have a program of special IPAs throughout the month of July, which they call July PA3 (third year in a row). Great soda and grapefruit hops. I get a nice moderate banana ester and jully rancher. Moderate to strong hops. Just amazing. At 6.2% ABV I think this is on eof the best beer I've ever had. Worth the price of admission. 5 Stars!!!!!
Afterward I made it over to Scion as the folks at the bar said they had Chocolate City beer. I hoof it over to Scion and elect to sit outside, as my Best Of app tells me it is one of the best places in DC to people-watch.
I had my paperback with me (The Litigators by Grisham), lay off the food, and get a few 4 oz beer from Widmer. Nothing big to write about until I see a beer named after Marion "Bitch Set me Up" Berry.
Widmer Marionberry Gose
Bright red with some orange ting. Not much of a head. Slight fruity (apple, peach, and grape) smell. Taste is not very bold. Has a lemony character with not much else but salt. Dry and chalky aftertaste. I still have a lot to learn about gose but maybe later. 2 stars.